With our tried, tested and trusted knowledge and experience, Kingdom Security proudly work alongside several partners within the manufacturing industry.
With this in mind, we are delighted to have been given the opportunity to build on our ever-growing portfolio and announce a new and VERY exciting new contract win with a major British manufacturer, Survitec Group!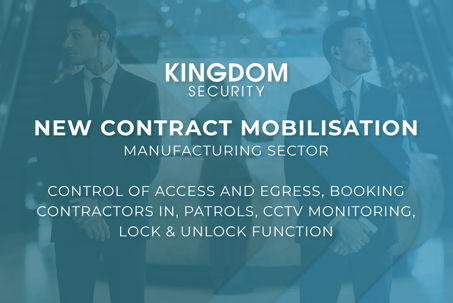 Employing over 3000 people globally, Survitec help ensure survival, whether that is across land, air, or sea, through the design and manufacture of life-saving technology to the marine, energy, aerospace, and defence markets. This technology includes multi-person deployment systems to protect people in emergencies, as well as wearable personal survival equipment to keep individuals safe and life safety solutions to protect both people and property.
We are very proud to have been chosen to work alongside such a global leader for survival technology, providing our professional 24/7 security solutions. We have deployed a BPSS vetted team to oversee the protection of people, property, facilities and assets and we will also be responsible for AI compliance on a day-to-day basis.
Our solution includes comprehensive training for the security team, with First Aid, Fire Marshal and ACT, plus, an ongoing added value focus plan to ensure onsite security policies!
As if this new partnership is not exciting enough, we will be working at Survitec's impressive new 125,000sqft high specification distribution warehouse located at Ellesmere Port! The site is a part of the AVIATOR scheme, which is currently set to undergo a second phase, to build 2 more industrial units measuring 200,000sqft and 80,000sqft, forming part of the Cheshire Science Corridor enterprise zone.
Our team cannot wait to get started on site alongside the Survitec Group and build a strong and successful partnership with the team!