Bonfire Night, a tradition celebrated by many, brings communities together for a night of spectacular displays. However, with the excitement of fireworks and gatherings, there's often a concern for anti-social behaviour (ASB) and potential safety hazards. This year, Kingdom L A Support took a proactive approach to assist local authorities in Morden and Wimbledon Parks, ensuring a safe and enjoyable celebration for all.
Fireworks Display in Morden Park: A Secure and Smooth Experience
In Morden Park, Kingdom L A Support played a crucial role in securing the area and preventing anti-social behaviour. Night security patrols were implemented to safeguard expensive equipment and maintain order in the vicinity. Officers observed that fences, crucial for both security and safety, were prone to falling during high winds. In response, the team took a proactive stance, securing the fences together to withstand the elements.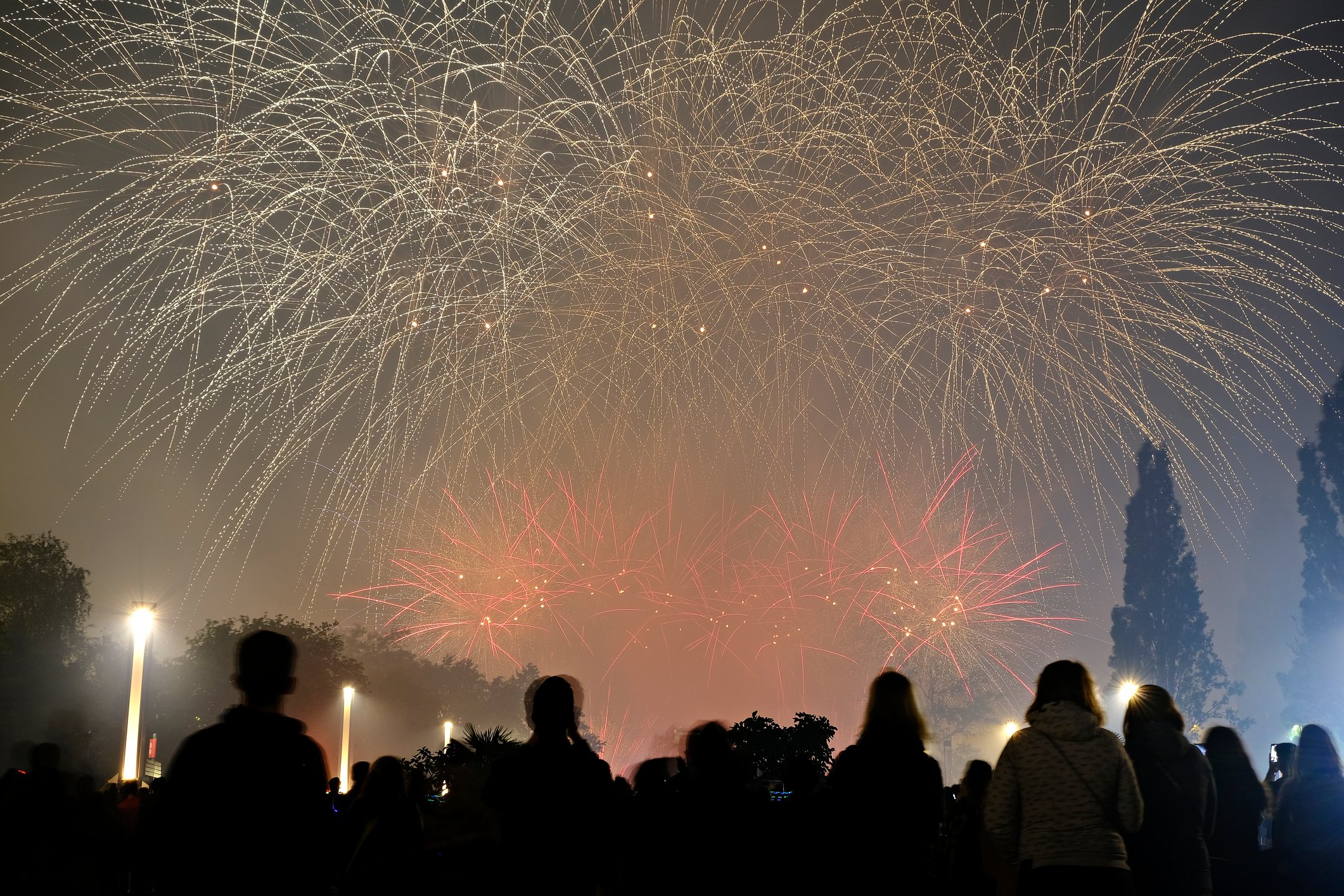 The strategic approach of bolting fences together not only prevented theft but also discouraged any potential anti-social behaviour. The increased patrols not only deterred troublemakers but also allowed officers to address issues promptly, reporting concerns to management in the mornings. As a result, the night remained incident-free, with no reported thefts and any potential ASB promptly dealt with and moved on.
During fireworks display, Kingdom L A Support continued their commitment to community safety. Gate positions were held, and general event security patrols were conducted to target any anti-social behaviour and ensure the smooth running of the night. The result was a successful event with only a few minor injuries reported. Notably, there were no issues with youths attempting to jump barriers, a problem witnessed in previous years.
Wimbledon Park: A Night of Success
In Wimbledon Park, the story was much the same. Kingdom L A Support played a pivotal role in maintaining security during the fireworks display. Gate positions were held, and event security patrols were conducted to ensure the smooth and safe running of the night. The result was a seamless event with no major issues reported. It was an overall success, demonstrating the effectiveness of Kingdom L A Support's assistance in community events.
How L A Support Can Assist Your Local Authority
As we reflect on the recent Bonfire Night celebrations in Morden and Wimbledon Parks, it's clear that the partnership between local authorities and Kingdom L A Support is a valuable asset in fostering community safety and enjoyment. Our commitment to preventing anti-social behaviour and addressing potential issues head-on ensures that these cherished traditions can be celebrated without compromising the safety of those involved.
If you're a local authority looking to enhance the safety and success of your community events, Kingdom L A Support is ready to assist. Reach out to John Roberts at john.roberts@lasupport.co.uk to explore how their proactive and strategic approach can benefit your community.