At Kingdom L A Support we are always looking for new and innovative ways to enhance and improve the services and products we can offer our customers. Sometimes this may mean that we are trying to find the best leading technology but other times it means that we focus on thinking outside the box.
One of our newest services that we are proud to offer is our 'Dog' assisted park ranger service that we have recently successful implemented in the London Borough of Merton. We shared the news of this amazing service last month and we have already seen some fantastic results.
The Park Ranger service is being provided to London Borough of Merton to ensure that everyone can enjoy public spaces and parks. We have been assisting the authorities 'Rangers' by having a licenced and qualified dog handler that will patrol parks with our Merton Authority colleagues to help assist with anti-social behaviour, deter environmental crime, and reassure residents in the local area.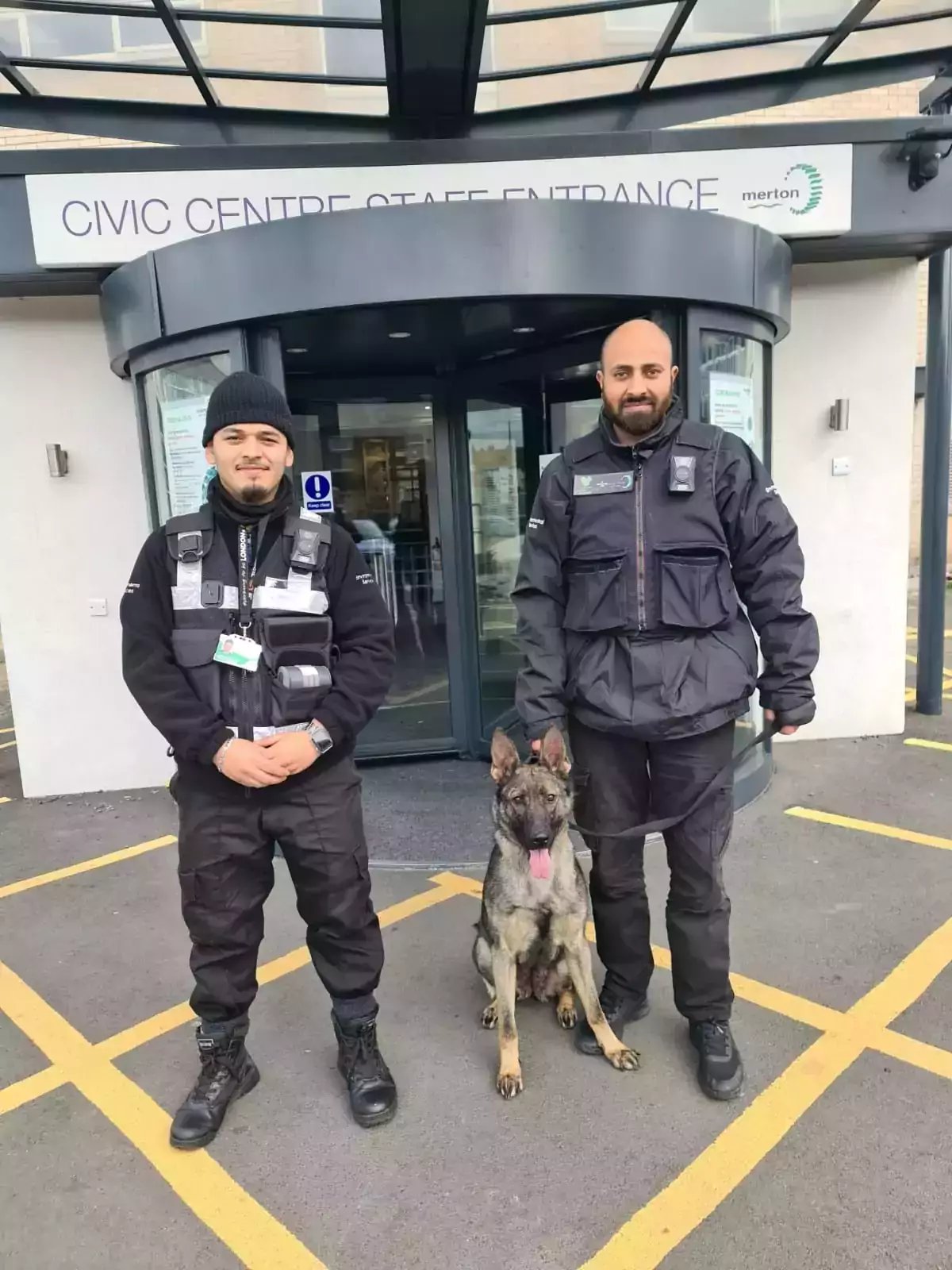 Since starting this contract we have been able to assist with a plethora of offences including drug misuse, teenagers and minors acting inappropriately and waste such as disposable BBQs being disposed of incorrectly. Having a dog patrolling with the park rangers has also been a great point of conversation allowing our team to education members of the public to prevent offenses from happening.
Furthermore, as dogs are able to pick up on additional threats that may not be detected by human senses, our patrol dog Zeus sniffed out a screwdriver in Morden Recreation Ground, which is an area that is frequently visited by families and young children. Thanks to Zeus, the screwdriver was found and disposed of appropriately before it could have been used as a weapon or caused injury.
Sabrina Fernandes, Contract Manager for London and the South, has shared how feedback from the residents has been positive. She said: ''I have received really positive feedback from my officers and team leader on the Merton site. Having the dog unit has given them all a boost of confidence when dealing with more intimidating situations or situations of a higher risk. This has given them the opportunity to deal with wider issues efficiently and with ease.''
Sabrina added: ''Zeus is a valuable asset to our Merton team and now the local community''
To find out more about how our Park Warden service could help you then please contact John Roberts John.roberts@lasupport.co.uk