At Kingdom L A Support we are passionate about supporting local authorities tackle environmental issues. We pride ourselves in giving a world class service and have built our business into one of the leading environmental enforcement providers in the U.K. Our services are always having to change and adapt to meet the needs of our customers and we believe that one of the best ways for us to change and adapt is to learn from independent studies and feed back that we receive.
On 22 July, Material Focus, the not-for-profit organisation funded by the waste electrical and electronic equipment (WEEE) compliance fee, published research it had commissioned on fly-tipping and unregistered waste carriers in England. Undertaken by consultancy Air & Space Evidence, the research examined who was advertising waste collection services online in 10 UK areas and compared more than 4,700 business names to entries in the CBD registration system.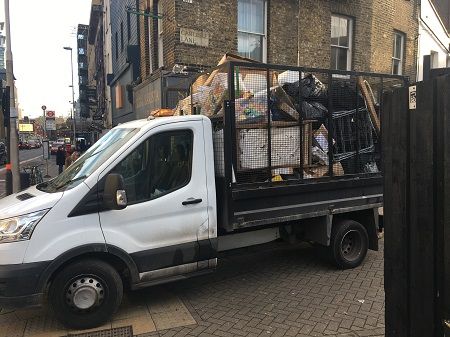 It found that nearly two-thirds (63%) of businesses in England offering to handle waste appear to be unregistered. Evasion rates for other sectors, such as for TV licences or road tax, usually fall between 1 and 8%, Material Focus claims. In 2019/20, fly-tipping incidents and illegal waste sites recorded by the Environment Agency contributed to the illegal handling of more than 87,000 tonnes of WEEE, Material Focus says. That same year there were nearly 1 million recorded instances of fly-tipping on public land in England, Material Focus says. The Agency also dealt with nearly 1,000 organised illegal waste sites on top of this.
Other points of concern that are highlighted in the report are:
86% of advertising from "Man and Van" appear not to be registered waste carriers with the EA
Estimated 284,215 businesses or individuals illegally carrying out waste collections.
Between 2018 and 2021 only 2 upper tier license holders were removed from the EA Register while councils achieved 7405 successful prosecutions for fly tipping offences.
140,234 applications were made to the EA for upper tier Waste carrier licences, only 19 were refused.
Significant links to organised crime.
All the above can have huge impacts on local authorities and communities and that is where Kingdom L A support can be there to help. If you feel like any of the above points are an issue for your community then get in touch with us today to see how we can help. We can offer a fully adaptable service that can provide you with trained, professional staff to help eradicate these issues in your area.
To find out more about the study then you can read the full report here.