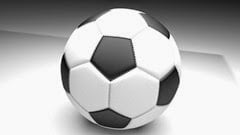 As we approach the end of the football season avid footie fans are turning their thoughts towards the World Cup in Brazil.
Those fans who are lucky enough to have tickets for this South American football feast are privileged and sure to be caught up in an exciting, party atmosphere.
However, travelling fans should still be aware of their own safety.
Self-confessed football aficionado Terry Barton - the MD of Kingdom gives some sensible advice on security awareness for any fans making their way to Brazil in June and July.
"Prepare well so you know what to expect when you arrive in Brazil and, in particular, check travel advice. Book your accommodation well in advance and check the quality and security of it," advises Terry. He goes on to say: "As with any large city, Brits should be aware of their own personal safety which includes being mindful of pickpockets and not leaving belongings unattended. Just take the cash that you need for the day and be aware of anyone lurking around while you use a cash machine. Keep your passport safe at all times - it's a good idea to make a photocopy of it to keep with you."
Kingdom is a dedicated and experienced national security supplier working with an impressive list of customers. They specialise in risk, loss and the protection of property, people and brand. Kingdom was established in 1993 to influence and inspire the security marketplace. With over 20 years experience, they are now the largest privately owned security company in the UK. To read more about the services offered by Kingdom, please click here to visit their website.