Fly tipping is a huge problem throughout the UK. In the year 2019-2020 local authorities in England dealt with just under 1 million fly tipping incidents. 65% of those fly tips included household waste and most of those fly tips were the equivalent to a small van load. Those who fly tip see it as an easy way to get rid of their unwanted waste but what they don't tend to consider it that not only is it illegal, but it also has huge repercussions environmentally and for local authorities. Dealing with fly tipping is something that will fall to local authorities but what can be done to stop fly tipping in your area? We've put together a list of our top tips to help tackle fly tipping.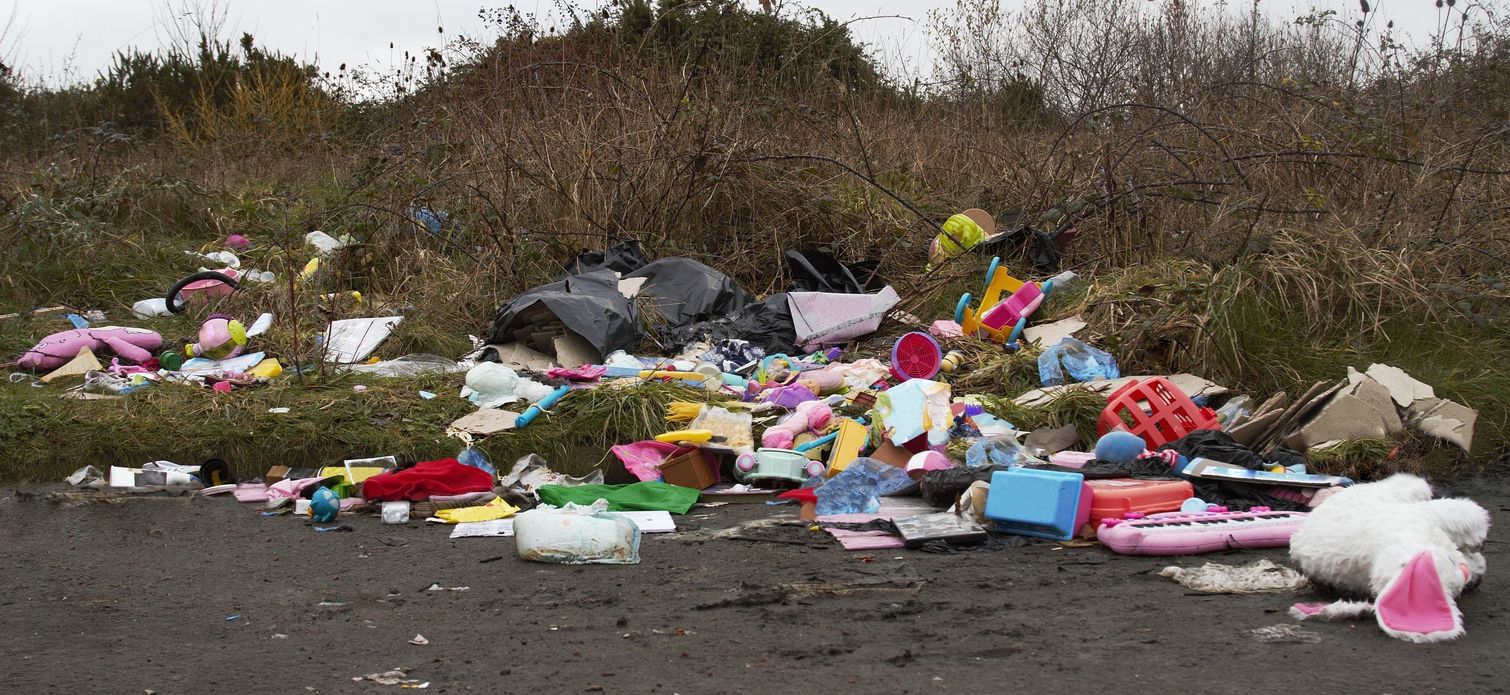 1. Keep the area visible
Most fly tipping is done during the night under the cover of darkness. Perpetrators feel that they have less chance of being caught if they can't be seen which is partially true. Keeping the area visible is very important so consider cutting back foliage or installing security lights so that the area can be seen. If a member of the public sees a fly tip happening, then they will be more inclined to reach out and give information about vehicles and ID.
2. Consider patrols
If you have hot spot areas in your local authority, then why not consider setting up officer patrols in the area to gather evidence and deter perpetrators. At Kingdom L A Support we are able to offer fully trained officers who can patrol 'Identified Hot Spot areas' gathering footage and evidence to assist Local Authorities to prosecute those who commit this type of crime. Many of our existing customers have found that just having a presence in hot spot areas reduces fly tips but in the worst-case scenario when a fly tip occurs our team are able to react, deploy and investigate, gather evidence and issue a fixed penalty notice where appropriate.
3. Install CCTV
Another service that King L A Support offer is a CCTV system that can remotely monitor an area and record details to enable a prosecution. Our cameras are fitted with ANPR and can track and identify any litter or fly tipping in problem areas. The system is cost effective as not only does it reduce the need to spend on clear up, but it also self funds through the Fixed Penalties issued to offenders.
4. Think about prevention
Prevention is key when it comes to fly tipping as if you can stop it from happening then it will save you a lot of time and expensive resourcing. Obviously, it isn't always simple but if you find that an area isn't too problematic then you could consider 'Target Hardening' as a prevention measure such as installing gates or blocking areas to prevent the fly tippers from reaching it.
5. Enforcement consequences
If all preventative measures such as engagement with the community through direct contact and even local media outlets (who may support the authority to reach out to the public to deter this type of anti social behaviour) still don't have the desired effect then 'Enforcement' is a more robust means of engagement and education. At LA Support our 'Cradle to Grave' Environmental enforcement service will enable us to take the lead in many of the proactive intelligence led enquiries you carry out utilising highly experienced staff on the ground together with state of the art technology supported by our national administration resource centre who will collect penalties and produce files of evidence for your legal teams to prosecute.
At Kingdom L A Support we pride ourselves in being a market leader when it comes to fly tipping prevention and enforcement and we are able to tailor a service that works for you and your local authority. Get in touch with us today to see how we can help you.