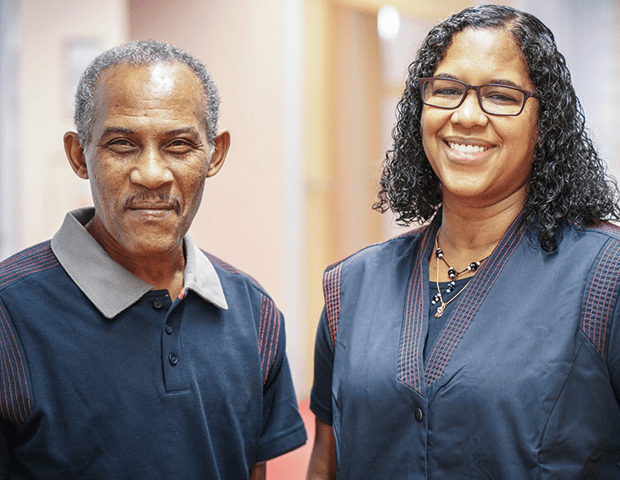 FOR WHEN THE TIME COMES
Use a cleaning provider who justifies the spend and services provided
Being in the public sector, you have a level of responsibility not often appreciated in the private world.
Who you spend money with is one part of the equation. How much you spend is another. And the detail on what the money's spent on is the third part of the equation.
And, many people think, rightly so when it's the taxpayer footing the bill.
For something as fundamental as cleaning services, it's important that your provider is professional enough to justify spend in proper detail.
That means showing where and how work was carried out - whilst also making sure that work is planned and executed efficiently too.
Understanding your setting too
Education: Cleaning higher education and school buildings is about not disrupting the learning experience and empowering faculty staff to work freely is the aim. Also, ensuring all cleaning professionals on-site are security checked and safe to work, whilst creating a learning environment that attracts the best students.
Local Authority: Whether you handle confidential data or have working pattern challenges to handle, your LA buildings need cleaning to fit into your schedule. It's also even better when the cleaning professionals are from the local area that you serve.
Kingdom Cleaning's experienced in public sector settings and makes cleaning work for you.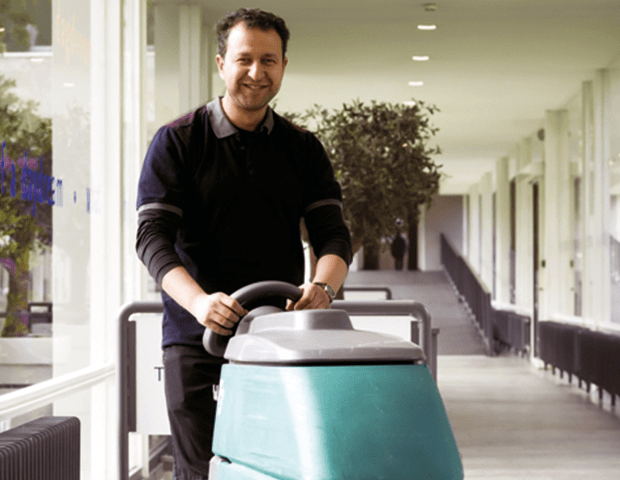 YOU'RE A LOCAL BODY
Use cleaning professionals with national scale but local links
You want to have the professionalism, reliability and flexibility of a national cleaning provider - but with the benefits of a local workforce.
The familiarity of people. The little, "I didn't know you worked here too?" moments in the corridor. And the peace of mind that your building is providing work for local people.
That you're using a company with a local supply base, that supports local charities and takes part in local sustainability initiatives. As well as partaking in educational projects like conducting school visits, the Red Box Project, youth zone work and apprenticeship schemes.
That's why it's important to pick a cleaning provider who understands why this matters and employs professionals who are from within your area.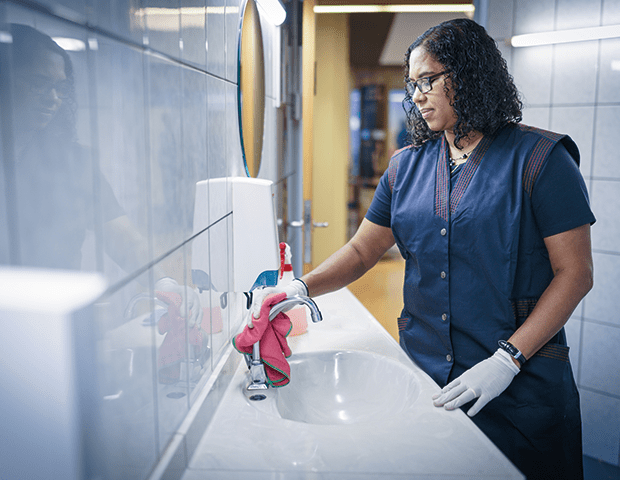 OUR PEOPLE MATTER
People are vital to our service, so that's why we invest in them
We believe that our colleagues are what makes our service stand out.
We aren't a team of cleaners. We're a team of cleaning professionals and we treat each other as such.
This means:
We offer training and investment in our people so they can see this as more than just a job
We invest in proper security checks and DBS clearances so that we can build a trusted team
We want to work with people who understand our clients have different cleaning needs and requirements.
A one-size fits all approach to cleaning isn't acceptable to us and our professional team understand this.
There's no point taking the time that we do to devise your cleaning program, if our team don't understand what they're delivering.
Approved Supplier
Part of existing framework agreements, Kingdom Cleaning has worked with Local Authorities and educational trusts all over the UK.
Diverse & Inclusive
We have a proactive hiring policy in terms of diversity and inclusivity, just like our public sector customers.
Carbon Neutral
And we work in a carbon-neutral way to help our customers reach their sustainability targets.
"Kingdom supply guarding for the retail store I work in. Recently, I have been working with the guarding team to support us within-store shrink and internal audits. The guards have been helpful and very supportive!"
"Kingdom have allowed us to maintain our core function during exceptionally challenging times. The quality of the service has been maintained, with no reduction in standards. Our marine management team appreciate the pragmatic and professional approach which the Kingdom colleagues bring to their roles. They always go above and beyond their job descriptions. The criticality of their customer facing role cannot be underestimated."
"Can you pass on my thanks to all the Kingdom team, they really do go above and beyond every time we have asked."