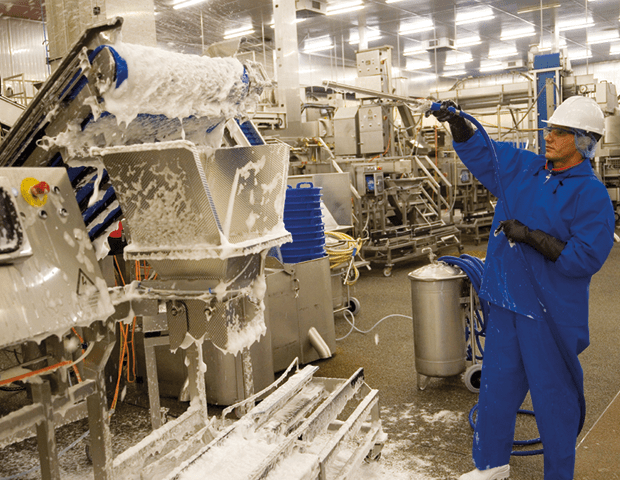 SAFETY & PRODUCTIVITY MATTER MOST
Keeping the job moving is important, getting it done safely is vital
Good cleaning habits are the first thing anyone in your type of environment learns is important. So it's easier to move materials and so it's less likely someone needs to go and find the accident book.
It's safer and it's more productive.
Not only are there fewer accidents in cleaner sites - but your team is free to work without obstruction or distraction.
The last thing you and your team needs is a cleaning team who gets in the way, prolongs downtime or (worst) causes accidents.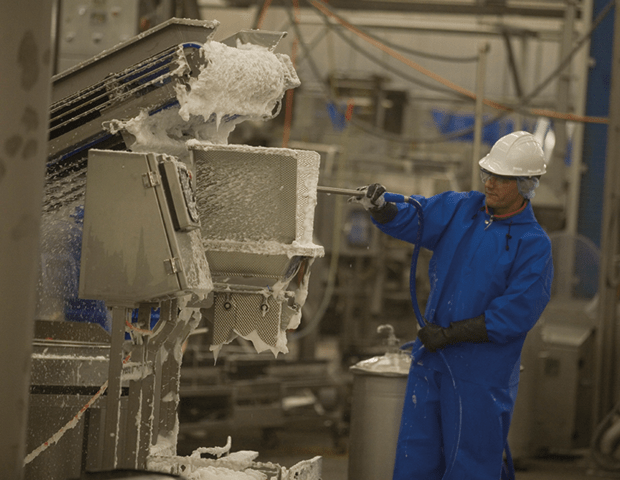 IT'S NOT LIKE CLEANING A COMMERCIAL SPACE
Your facility has different requirements; Compliance matters
And your cleaning provider should understand this. The noise. The mess. The people. It's a completely different environment from where most cleaning companies operate.
That's why you shouldn't work with most cleaning companies.
You should work with one who understands the challenges of working in an environment like yours and knows how to make sure you stay compliant.
And has the tools and training in place to make sure it's done. Including:
Health & Safety trained cleaning professionals using the most robust tools and equipment that are fit for purpose in your hardwearing environment
With expertise in cleaning highly-regulated environments, in a way that supports and strengthens your operations
Backing it up with an audit-proof paper trail that shows safety and regulatory measures are being followed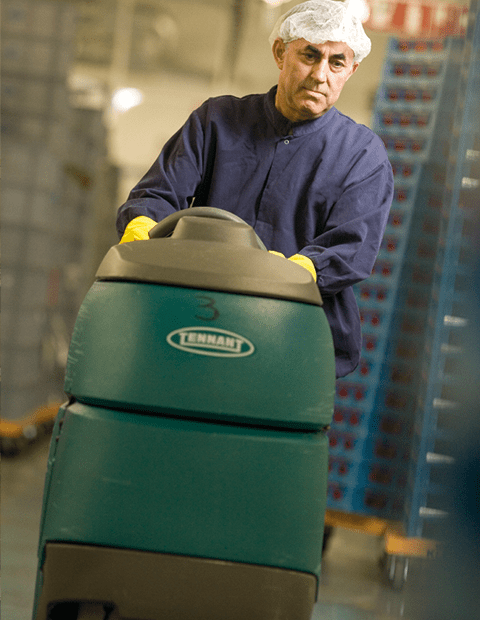 WORKING TO SUIT YOU
Cleaning regimes which work for you, around your schedules
Production and operation targets are what your team is judged on. Every moment they're not working towards them is hitting you hard.
That's why your approach to cleaning your facility should be two-pronged:
Avoid certain production or operational times
Working in a way which keeps impact time to an absolute minimum
And keeping people safe whilst doing all this should, of course, be a given.
Making this happen is how Kingdom Cleaning earned its reputation for the highest-quality success? Here's how:
Understanding what your facility needs. Every company is different. It's important to get to know your maintenance and production schedules, traffic patterns and staff behaviour. Before designing a service that best serves you.
Fully auditable Health & Safety. From regular training to understanding the need to keep on top of the paperwork, Kingdom Cleaning gets that paperwork.
Data-led, innovative cleaning methods. From analysing cleanliness levels down to the microscopic level, to preemptively directing resources to where they're needed most; our in-depth approach to cleaning is smart and effective.
All of this is so that your team can work to the best of their ability in the best possible surroundings.
Accommodating
We understand how important your production and operational targets are.
Well Equipped
And that your cleaning team should use the right equipment.
Safety First
Whilst making sure work is done in a safety conscious way.
"Kingdom supply guarding for the retail store I work in. Recently, I have been working with the guarding team to support us within-store shrink and internal audits. The guards have been helpful and very supportive!"
"Kingdom have allowed us to maintain our core function during exceptionally challenging times. The quality of the service has been maintained, with no reduction in standards. Our marine management team appreciate the pragmatic and professional approach which the Kingdom colleagues bring to their roles. They always go above and beyond their job descriptions. The criticality of their customer facing role cannot be underestimated."
"Can you pass on my thanks to all the Kingdom team, they really do go above and beyond every time we have asked."