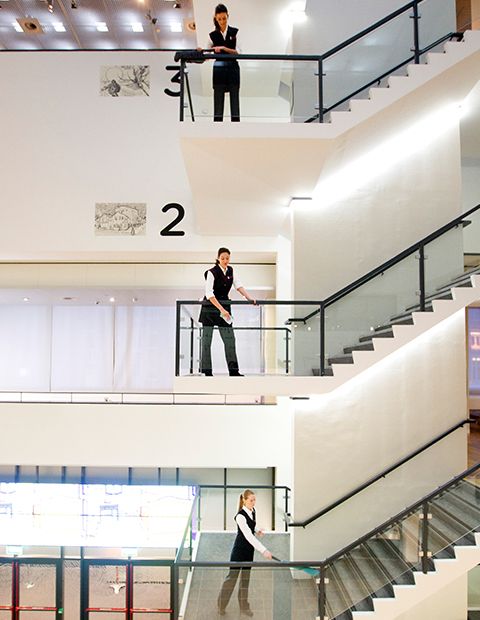 DON'T UNDO ALL THAT HARD WORK
Use a cleaning provider who understands how important your working environment is
Your team has enough on their plate. Negotiations. Trades. Legals. Calls. It's fast paced, it's high value and it's hard work.
Your working environment has to be the best it can be. At all times.
No excuses and no mistakes.
Working with a cleaning provider who understands just how important this is is one thing. How they make sure they deliver is another thing entirely.
We work to your needs
We understand what your building needs
Our cleaners look and behave appropriately
Cleaners trained in customer-facing techniques
Data led innovative cleaning methods
Colleagues who become part of your team
Highest levels of confidentiality maintained
Professionals who are industry compliant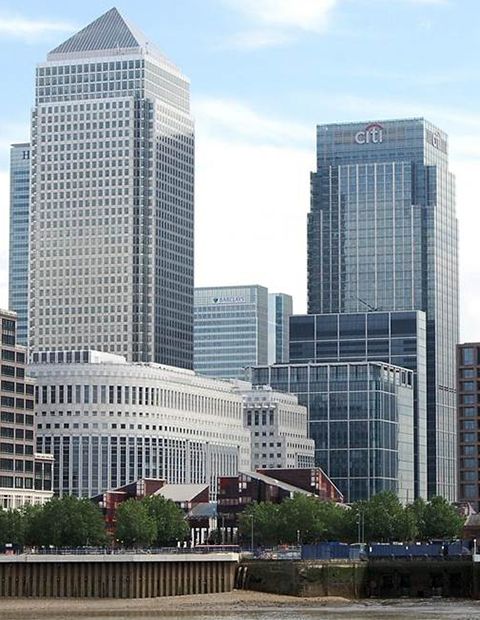 THEY'RE BOTH IMPORTANT
Looking the part whilst doing the best job
Everything about your operation is a well-oiled machine. From the way people are dressed to how they go about their business; it's all intentional.
And your cleaning team shouldn't be any different.
When a big part of your business relies on trust and personal relationships, it's important everyone in your team pulls their weight.
And that the professionals keeping your office environment clean and productive appear to be part of your in-house team. Both in how they look and how they behave.
That's why you should use cleaning professionals who dress the part and are trained in customer-facing techniques.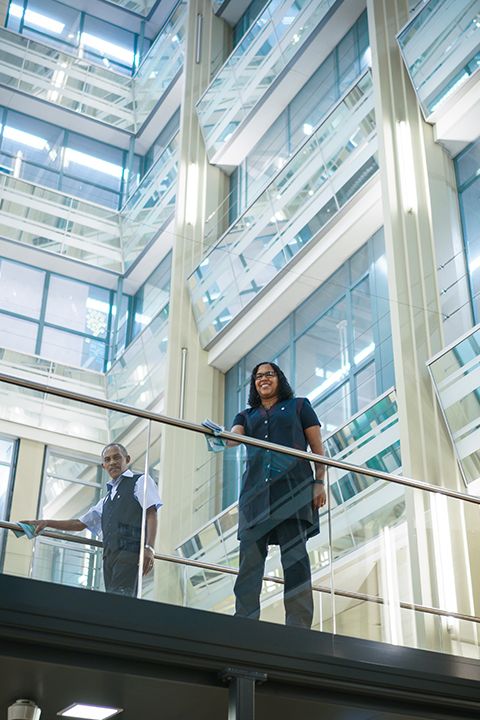 OUR TEAM BECOMES YOUR TEAM
Cleaning regimes which work for you, around you
We understand that your office's role is to get the best from your team and help them feel good too. Maintaining and cleaning it shouldn't even be a thought for your team.
It should already be taken care of.
Making this happen is how Kingdom Cleaning earned its reputation for the highest-quality success? Here's how:
Understanding what your building needs. Every building and even every floor is different. It's important to get to know your footfall, traffic patterns and building behaviour. Before designing a service that best serves you.
Professional colleagues who become part of the team. From white labelled uniform options, that match your company dress code, to going through professionalism training. These things ensure everyone in your building is working to the highest standards.
Creating an environment that inspires and empowers to fulfill aspirations to allow you to retain and attract the best talent out there.
Data-led, innovative cleaning methods. From analysing cleanliness levels down to the microscopic level, to preemptively directing resources to where they're needed most; our in-depth approach to cleaning is smart and effective.
All of this is so that your team can work to the best of their ability in the best possible surroundings.
Providing cleaning professionals you can trust
We invest in our people so that they don't just see it as a job; they see it as a profession.
We offer regular training and are proud to hit our goals related to being a founding member of the Living Wage for Service Providers. We support our cleaning professionals with a supportive Employee Assistance Programme and have strong Equality, Diversity and Inclusion policies.
This helps build a professional workforce that can be trusted to become a true part of your team. This is backed up with customer-facing and front-of-house training, as well as NDAs, DBS checks and other legalities you may need taking care of.
Confidential
Using NDAs when needed and always working with the highest level of confidentiality.
Compliant
Every Kingdom Cleaning professional is subject to DBS checks because your security matters.
Professionals
And our people are taken seriously. We offer training and guidance to make sure it's more than just a job.
"Kingdom supply guarding for the retail store I work in. Recently, I have been working with the guarding team to support us within-store shrink and internal audits. The guards have been helpful and very supportive!"
"Kingdom have allowed us to maintain our core function during exceptionally challenging times. The quality of the service has been maintained, with no reduction in standards. Our marine management team appreciate the pragmatic and professional approach which the Kingdom colleagues bring to their roles. They always go above and beyond their job descriptions. The criticality of their customer facing role cannot be underestimated."
"Can you pass on my thanks to all the Kingdom team, they really do go above and beyond every time we have asked."