Kingdom are pleased to award August's Team of the Month to the Havant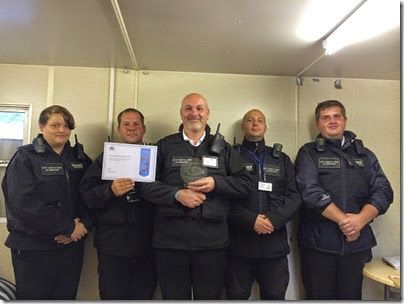 Environment Protection team for their ongoing work and progress around the borough.
Kingdom Environmental Protection originally provided the team to Havant Borough Council on a pilot basis for six months. The team were responsible for tasks such as preventing street litter, dog fouling and smoking in prohibited areas by issuing fixed penalty notices, as well as averting anti-social behaviour throughout the borough. Due to the team's diligence, Havant Borough Council have extended their contract with Kingdom for a further six months, so a big congratulations goes out to the team!
The Team
Darren Hopkins, Team Leader: Darren started at Kingdom as an Officer in 2010, becoming a Senior Environmental Protection Officer in 2011.
Costel Jatareanu: Costel joined Kingdom in July 2013, moving to the Havant team in May 2014.
Danny Hyde: having joined in July 2014 following 19 years in the army, Danny used his experience to quickly pick up his role as Environmental Protection Officer.
Shannon Codling: Shannon is youngest in the team but surpasses her age with a great attitude and maturity that she demonstrates in her job.
Philip Redhead: "Red" also comes from an army background having served with the Royal Marines and Ghurkhas; his discipline and work ethic in dealing with threatening offenders has been praised by the client.
Kingdom Environmental Protection work closely with their customers to devise a security solution that is robust and suits their customers' requirements. For further information on environmental protection services, click here.