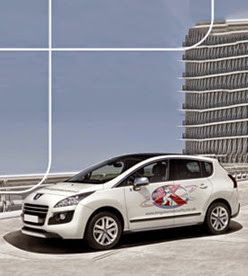 One of Kingdom's mobile patrol supervisors recently helped to catch a vandal at iQ Bristol, student accommodation in Bristol where Kingdom provides static guarding and mobile patrols of the premises and car parks.
Charles Edwards was carrying out a routine patrol of the car park at the site when he heard a commotion and attended to ascertain what the problem was. Upon his arrival he found that an act of criminal damage has been carried out on someone else's vehicle.
He called the police, providing them with a description and directions, and with that information they were able to apprehend the person who had caused the damage. Well done to Charles!
Kingdom's mobile patrol, lock and unlock service provides a cost-effective solution for low risk sites. Kingdom completes over 93,000 mobile visits per year, with its UK wide mobile patrol service providing an efficient and visible deterrent. Kingdom can provide pre-determined or roving mobile patrols, which range from a simple visual drive-by to a full walk and check or lock and unlock function.
Kingdom employs local people will local knowledge and all of their mobile patrol personnel are Security Industry Authority (SIA) licensed, uniformed and trained. Kingdom's vehicle fleet is Kingdom branded and fully equipped to visit and inspect your premises at agreed frequencies and physically patrol and check for damage or intrusion or to lock or unlock your premises.
Click here to visit Kingdom's website for more information about their mobile patrol services.