Kingdom are pleased to announce new appointments for two of our people:
Steven Gillespie has taken up the role of National Head of Training
Ian McCaffary has taken up the role of National Head of Recruitment.
Steve (pictured right) has been coordinating good training practices and managing compliance for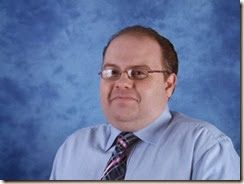 the Kingdom Environmental Protection division to date. With six years of experience Steve will be driving the national training role forward by identifying training needs and coordinating compliance to further develop our people.
Ian (pictured left) has taken up the role of Head of Recruitment within Kingdom overseeing all recruitment practices as well as managing the end to end recruitment processes for potential candidates. With significant experience in the security industry, Ian now takes on the pivotal role of identifying strong talent within the marketplace, as well as advising on the national recruitment strategy for the company.