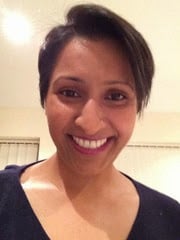 Kingdom is delighted to welcome Satia Rai to the company as the new Operations Manager for the Midlands.
Satia started at Kingdom at the beginning of November in her new role which has a particular focus on customer care and retail, and will utilise her particular strengths in the areas of people centred service delivery and using technology to ensure an efficient service.
Satia has a wealth of experience in the security industry, having spent 15 years working in a range of security related roles. She has extensive operational experience in leading and developing large teams.
Satia has been recognised twice with awards by the BSIA (British Security Industry Association), firstly in 2012 in the Best Use of Technology category, and then again the year after in 2013 in the Best Team category.
Outside of work, Satia is very family orientated and enjoys going to the theatre and live concerts. She also enjoys travelling, and lists her favourite cities as Rome, London and San Francisco.
Welcome to Kingdom, Satia!