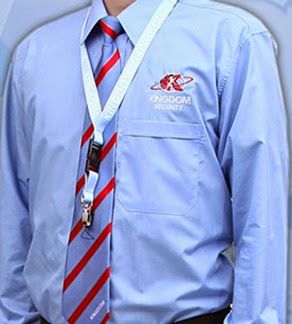 An off duty Kingdom supervisor has been praised for this role in helping armed police to apprehend a gunman in Stoke.
Dave Craggs, who is a Kingdom area supervisor in Stoke-on-Trent in Staffordshire, was off duty shopping in his local area when an incident occurred.
According to the report in the local newspaper, The Sentinel, Staffordshire Police initially received reports of an individual waving a gun at customers in the Go Eat Cafe on Trentham Road – close to Longton, at lunchtime on the 12th November.
Armed response officers were deployed immediately due to the potential threat. The 41-year-old from Stoke-on-Trent then entered a nearby bookmakers before he was arrested in Longton's Home Bargains discount store with what was thought to be an air gun.
Nobody was injured, but shoppers were left in shock by the event, and police remained in the area afterwards to offer reassurance to the community and to support those approached by the man.
The Sentinal's report detailed Dave's involvement in the incident:
One shopper, who wished to remain anonymous, claims to have seen the incident in Home Bargains.
The eye witness said he saw an unarmed security guard help the police in detaining the suspect.
He said: "The police had got him on the floor and were struggling to cuff the man, but then one of the security guards came over to help.
"He knelt on the man's back which enabled the police to get his arms up behind his back and arrest him."
The shopper has also called for the security guard to be praised.
He added: "It was a pretty bad situation and I though the security guard should be recognised for his help. Not many people would get involved with a potentially armed suspect."
To read The Sentinel's full coverage of the event, please click here.
Dave showed great courage in assisting armed police to apprehend the gunman, and as a result of his actions has been awarded a £100 bonus.
Staffordshire Police are continuing their investigation and have appealed for witnesses over the incident. Anyone with information should contact Staffordshire Police on 101, quoting incident number 298 of November 12. Alternatively, contact Crimestoppers, anonymously, on 0800 555 111.