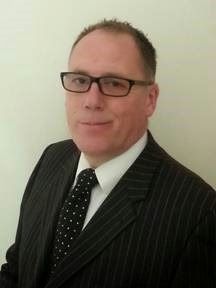 Kingdom would like to congratulate Derek Barnard who has been promoted within Kingdom to a new Operations Manager role covering the South West.
Derek joined Kingdom in March 2014 as the Team Leader on a new contract at TGGC (Gems TV) in Redditch. He was promoted to the position of Operations Manager in March 2015 managing a portfolio of assignments in the Bristol, Gloucestershire, Oxfordshire and Worcestershire areas.
Prior to working at Kingdom, Derek worked for G4S Secure Solutions (UK) Ltd (previously Group4Securicor and Securicor) for over 12 years, where he progressed from an officer to an area manager in the south west, but was made redundant due to a regional restructure. Whilst working for G4S at the start of July 2012 he was deployed to the London 2012 Olympics where he worked at the Olympic Park in Stratford. One of his many tasks was the managing of the daily deployment of the security workforce of over 2,200 officers within a 24hour period to the various venues on the Park. On the night of the opening ceremony he was the duty manager for G4S and as such had the responsibility of ensuring that all security officers were in place and fully understood their duties, responsibilities and emergency procedures.
Before working for G4S he worked for Transport for London (TfL) for 11 years. He also operated his own security company for three years between 1996 and 1999, where he employed over 250 door supervisors covering various venues in and around London and covering as far afield as Oxford and Southampton.
He has vast knowledge and experience in people management, cost control, performance management, customer awareness, health & safety, negotiating skills, the implementing and delivering of SKA/KPIs (internal and external) and training, including the use of Word, Excel and PowerPoint. He has delivered 'Train the Trainer' and method instruction courses. As a result of the various positions that he has held over the last 28 years, Derek is a big advocate of the use of the word 'team' and more importantly what it stands for – Together Everybody Achieves More'. His main objective is to have all the officers with the South West region working and belonging to the Kingdom 'TEAM'.
In his free time, Derek enjoys spending time with his beautiful wife Moria, who he's been married to for 16 years. Between them they have six children, three daughters-in-law and four gorgeous grandchildren. Derek and Moira particularly enjoy going on holidays and travelling the world. Derek's favourite holiday was the first time he took Moira to Barbados, which was in May 2000. He had previously visited the island four times on his own and really wanted her to see what attracted him to the island and why he wouldn't share it with anybody else. He has now visited Barbados 11 times. They have also been lucky enough to visit Australia three times, with the first time being to Sydney in December 1999 to celebrate the new Millennium. Other memorable holidays have included visiting Goa, Hong Kong (twice), New Zealand, various islands in the Caribbean, and they have also travelled extensively in Europe.
Derek enjoys walking, bike riding, going to the cinema, fine dining and since moving to Worcester in 1999 he has become a supporter of the mighty Worcester Warriors, regardless of whether they are winning or losing!
Derek's favourite film is the Christmas classic "It's A Wonderful Life". His favourite foods are a fresh tiger roll filled with cheese and tomatoes, and apple crumble, as it takes him back to his childhood "when life was so much easier."
When asked who he would like to sit down and have a drink with he replied Richard Branson "because he's so down to earth and believes in 'straight talk'."
Welcome to your new role at Kingdom, Derek!