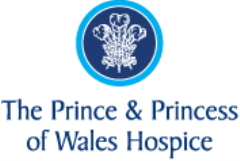 Kingdom was happy to make a donation of a raffle prize for a fundraising event back in November to help raise money for The Prince and Princess of Wales Glasgow Hospice.
We were delighted to receive a thank you letter from the hospice, which also details their "Brick by Brick Appeal". This appeal is aiming to raise funds for the Hospice's planned relocation to a new, purpose built facility that will enhance their adult services and also incorporate a new service for young people aged 15 and above.
The letter also explains how you can learn more about the project and get involved, and reads as follows:
"On behalf of everyone at The Prince & Princess of Wales Hospice, patients, staff and volunteers, I am writing to thank you for the kind donation of a raffle prize for Morgan Sindall's Race Night at Arta on 14th November 2013.
At the Hospice our aim is to ensure our patients achieve the best quality of life possible in whatever time remains to them, whilst also offering support to their families. To allow us to do this we rely heavily on local communities, businesses and individuals to help us and that is why your gift is much appreciated.
The Hospice has embarked on a 5-year, £15 million capital fundraising appeal to build a new Hospice for the people of Glasgow. The proposed site is an 8 acre plot on the east of Bellahouston Park which is being supported by Glasgow City Council.
The new Hospice will not only allow us to enhance our current services but will also enable us to extend our provision of care to young people from age 15 with life limiting conditions in an age appropriate environment.
There are many ways to get involved in this very exciting project which will be a legacy for the people of Glasgow. If you would like to learn more about our capital project or the work of The Prince & Princess of Wales Hospice please do not hesitate to contact us or check our website www.ppwh.org.uk for regular updates.
Thank you once again for supporting Glasgow's Hospice."
A fantastic cause which Kingdom was proud to support.