We are proud to announce our attainment of multiple ISO accreditations, including ISO 9001, ISO 14001, ISO 45001 and ISO 27001.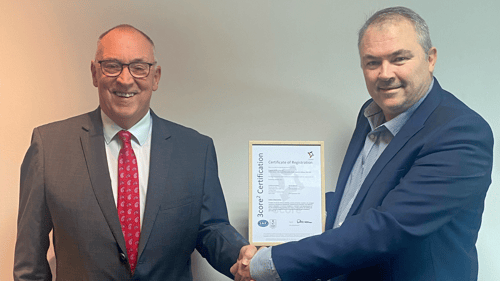 We have demonstrated unwavering commitment to excellence across various areas of the business, resulting in the extension of our certification to include Kingdom Academy.

Undergoing the annual audit that comes alongside the ISO certification, we have showcased our dedication to maintaining the highest standards across our operations. We have achieved certification across four critical standards:

· ISO 9001: Quality Management Systems.

· ISO 14001: Environmental Management Systems

· ISO 45001: Health & Safety Management Systems.

· ISO 27001: Information Management Systems.

The audit was conducted by 3Core2 Certification Ltd, a globally recognised certification body. Donn Houldsworth, Managing Director of 3Core2 Certification Ltd, said:

"Carrying out a full and thorough audit of Kingdom's systems and processes was a fantastic opportunity to see Kingdom at its best. The easiness of being able to follow Kingdom's management system is a testament to the professional application of the standards and its compliance in all locations. In addition, the new extension to the scope for Kingdom Academy also went extremely well."

We remain steadfast in our dedication to providing best in class services and upholding the highest industry standards. Our achievements in obtaining these accreditations serve as a testament to our ongoing commitment to excellence.